The 2017 LYUK 'Health & Happiness' Conference
Friday 9th June 2017

Cabourne Parva, Market Rasen, Lincolnshire, LN7 6DR
The 2017 LYUK conference is THE place to come together with other like-minded, positive people; to make new friends; strengthen our connections; refresh our skills and learn about achieving sustainable health and happiness from the most inspiring keynote speakers….. and this year we've got some very special guests indeed.
Don't miss this unique opportunity to be part of an amazing gathering of very positive people, all co-creating the more beautiful world. 
This event is open to the general public. Tickets are available to anyone interested in achieving sustainable happiness, health and well-being.
All are welcome. 
PS – A vegetarian 'Super Food' buffet lunch is included for all conference delegates.
BUY TICKETS NOW!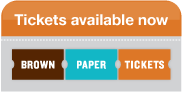 Limited spaces available.
* Non-members are very welcome.
Day Programme
Friday 9th June 2017:
Conference theme: "CONNECTION"
08:00 – Gates open
09:00 – Registration
09:45 – Plenary
Caroline Carr
10:00 – 10:40
Insightful and empowering author, speaker, retreat leader, Laughter Yoga Teacher and founder of Find Your Oomph!
Caroline's inspired, deep and fun self discovery techniques will light us up and fill us with joy.
www.findyouroomph.com
Dave Spencer
11:00 – 11:40
'Mindfulness from the Heart'. Dave Spencer our Merseyside man is a qualified Mindfulness Teacher, Yoga Teacher and Meditation Teacher. He is a specialist in Mindfulness Meditation practices and will be highlighting 'Heartfulness'.
www.mindfulnessliverpool.co.uk
Christine McGrory
12:00 – 12:40
As an entrepreneur and scientist with the most contagious laugh ever, Christine will be sharing insights from her work with The Key to Health, Wealth and Happiness.
www.unlock-the-key.co.uk
13:00-14:00 – Vegetarian 'Super Food' buffet lunch (included)
Joe Hoare
14:00 – 14:40
Starting the weekend as we mean to go on, Joe will be making us fizz with his own special brand of effervescent Laughter Yoga.
www.joehoare.co.uk
Teigh-Anne Shave
15:00 – 15:40
What's in a smile? Artist, writer, campaigner, stand-up comic and our very own Master Smiler Teigh-Anne Shave will be speaking from the heart about her inspirational journey, her work on the Share a Smile Campaign and what it takes to be a Master Smiler.
www.giggletogether.co.uk
Shamash Alidina
16:00 – 16:40
'Kindfulness and Connection'. Laughter Yoga Teacher, Founder of the Museum of Happiness and the Happier World Conference will be sharing his insights and vision for the more beautiful world.
www.shamashalidina.com
Barker & Floyd
16:40 – 17:00
Tim and Wes from Laughter Time will be wrapping up the conference and sending us off into the Laughter Festival weekend.
www.laughtertime.co.uk
17:00 – Conference closes
17:00 – 18:30 – Dinner Time
18:30 – FREE HUGS HALF HOUR
19:00 – Fancy dress musical procession
Bring your smiles & energy, drums, whistles, rattles & voices, any fancy dress & let's get this party started!.
19:30 – Opening Fire Ceremony
20:00 – BOOM! The Laughter Festival has lift off
See the full Laughter Festival programme as it develops here: www.laughterfestival.org.uk/programme
(NB: We always do our best but some circumstances may be out of our control and details may be subject to change).
BUY TICKETS NOW!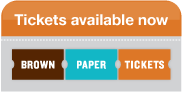 Limited spaces available.
For more information visit:
The Laughter Festival Website
Contact: info@laughterfestival.org.uk
Say Yes! to Laughter Yoga.
Join LYUK
United We Laugh