Laughter Yoga Events in the UK
Laughter Yoga Open Day
28 October, 2017, 9:00 am - 5:00 pm
£31.84
This event is open to Laughter Yoga professionals, voluntary organisations, community groups and health professionals. There will be speakers in the morning from the Laughter Yoga Community and Health Professionals. During the afternoon there will be an opportunity to experience 1-hour of Laughter Yoga followed by opportunities to network with other attendees and to visit the Market Place.
Refreshments will be available on arrival and at the start of the afternoon session. Attendees will make their own arrangements for lunch in order to keep the ticket price down.
The venue is located almost opposite Moor Street Railway Station.
There is a discount for LYUK Members – £26.67 – Contact Maggie for the discount code!
For further information visit: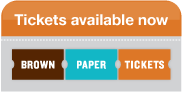 https://www.facebook.com/events/256963971405157/
http://www.merriemaggie.co.uk/laughter-yoga-open-day/